Selitvene storitve v sloveniji
AGS Movers Slovenija vaš mednarodni selitveni partner, zagotavlja inovativne selitvene in skladiščne storitve, prilagojene vašim individualnim ali poslovnim potrebam. Naše znanje in izkušnje sta jamstvo za strokovno in brezhibno opravljeno selitev ne glede na to, kam se odpravljate.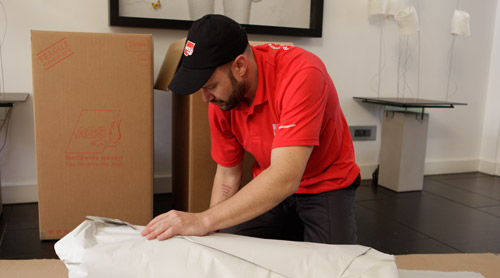 AGS Movers Slovenija slovenski zastopnik AGS, je v celoti vpet v globalni preplet znanj, izkušenj in procesov ene vodilnih svetovnih selitvenih skupin, AGS Group, ki je svojo razvejano mrežo 147 predstavništev prisotna v 100 državah sveta.
Raven strokovnosti in izvedbene kakovosti po najvišjih standardih, ki jo v AGS Movers Slovenija zagotavljamo našim naročnikom, nas uvršča med najbolj cenjene in priznane izvajalce selitvenih in skladiščnih storitev.
Na obrazec za povpraševanje
Domestic & International Removals Solutions
AGS International Movers offers excellence to each of its clients.
Več o AGS Slovenija

3

dostavna vozila

500 m2

skladiščnih površin
---
---
Quality Standards
Kakovost v skladu z najzahtevnejšimi standardi
V več kot štiridesetih letih delovanja je Skupina AGS pri članicah svoje mednarodne mreže vzpostavila visoka merila kakovosti, zato lahko tudi AGS Movers Slovenija svojim strankam jamči popolno kakovost za opravljene storitve. Postopki, ki jim sledimo pri našem delu, sledijo splošnim standardom kakovosti in upoštevajo tudi najzahtevnejša merila, ki jih za področje selitvene dejavnosti predpisujejo najbolj priznani certifikacijski organi.
Ne glede na to, če se selite v Slovenijo ali ste namenjeni kam drugam, v Skupini AGS vam bomo znali zagotoviti najboljšo možno raven selitvene in skladiščne storitve.